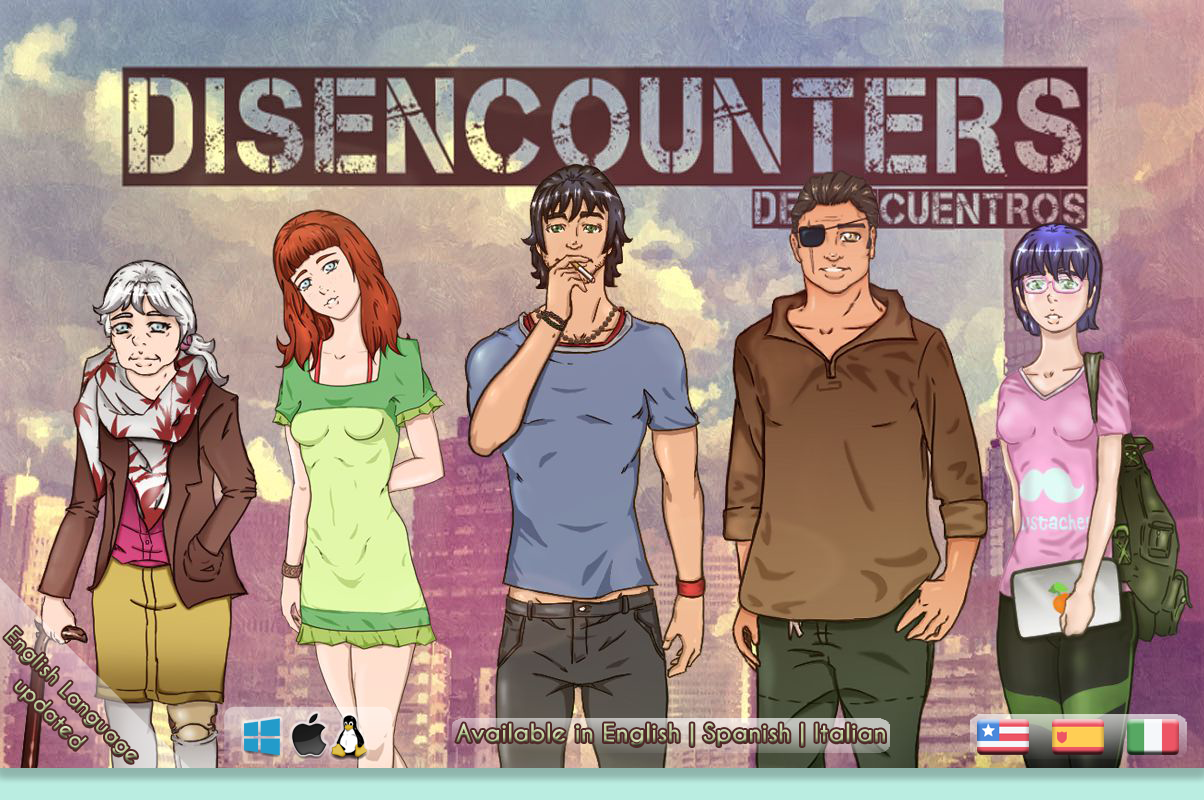 Disencounters
Art upgrade, english language updated & new italian language.
---
Hello there! I'm very happy to announce a few upgrades to the game:
I worked a little more in the game art to improve it.
I received help with my english translation and some mistakes were fixed.
Italian Language is now available too in the game preferences.
90% of this updates were thanks to external collaborators who were willing to help to make the game better. I don't lie if I tell you that our small two persons team (the writer and me) couldn't believe all the positive feedback we received in this last months about the game.
btw: I'm still interested in all the translations we can get to the game so if your native language it is not in the available menu feel free to contact me: charliesan763@gmail.com
We're already working in a new game project waaay more bigger that this one was. Stay tuned and once again thanks!
Files
Desencuentros-1.0-pc.zip
96 MB
Jul 08, 2017
Desencuentros-1.0-mac.zip
81 MB
Jul 08, 2017
Desencuentros-1.0-linux.tar.bz2
87 MB
Jul 08, 2017